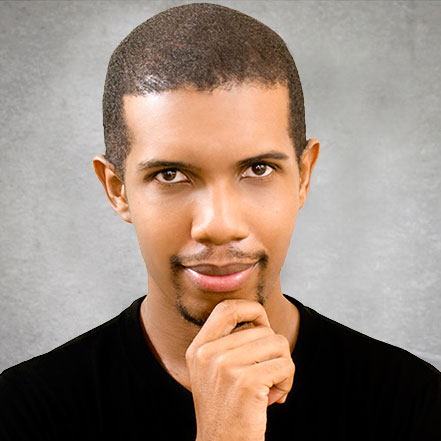 Sheldon Levene – Founder
My name is Sheldon Levene and I am the founder and owner of Realistic Works. I've worked with one or two graphics companies and then sorta pulled together some graphic designing freelance jobs along the way. Because of my love for editing, filming, computers, video games, cartoons (Geforce, thundercats) and watching Terminator 2 over and over, my new interest and passion for motion design just grew over time.
I started out doing flyers and posters for many different stuff from any regular throwback barbeque to the suit & tie events. Even though I apparently became very good at it, it was just a stepping stone for where I really wanted to go. In no time I caught myself not only listening to podcasts, researching and studying video production courses but also experimenting and toying around with any little cool tricks I liked. After countless trial & error, this too became something else I was good at. It was because of the fun I had from just creating illusions and using different effects to bring across message other than just bringing across the message literally across the screen that really cemented this passion.
In 2011, I ended up starting my own company strategically named Realistic Works…to make Animation feel real, look real and be real or simply put to make Animations come to life. To me if you love what you do, you will never work a day in your life and nothing gets better than working on a project day in day out pumping to energy music with a cup of coffee or beer (Guinness) by your side to see the sun rise.